Have you ever dreamed of having that perfect Hollywood smile or just want to feel more comfortable smiling for photos? In this post we take a look at just some of the things you can do to improve your smile so you can feel more confident everywhere you go.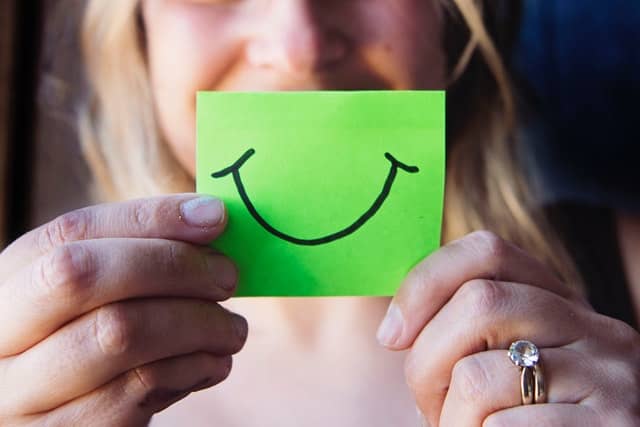 Teeth Whitening
Getting your teeth whitened can often help improve the aesthetics of your teeth, and while it used to be financially out of reach for many, there are more affordable options now available.
Over the counter teeth whitening kits can be found at your local pharmacy or supermarket, and use pens, strips or gels to gently whiten your teeth. Whitening your teeth at home is cost-effective and convenient, but you may not get the results that you were hoping for. Professional teeth whitening is known to whiten teeth faster due to the ingredients that are used and the application process. Only dental professional can safely guide you to achieve best results for whiter teeth.
Dental Crowns and Veneers
If you have any teeth that are discoloured, cracked or damaged, you can get a crown placed over them. Crowns are made to look like real teeth and can restore their natural appearance. You can also have multiple crowns to fix uneven teeth into a straight smile.
Composite veneers can also improve the appearance of your teeth. These are a good option for anyone who has small chips or gaps, as well as discolouration or stained fillings.
Braces
Braces are not only for kids, with a number of adults choosing to straighten their teeth in their adult years. No longer do you have to feel embarrassed about having a mouth full of metal, as regular braces come in ceramic coated varieties that can be colour matched to your teeth.
Another option is using clear aligners, which is basically a series of clear 'mouth guards' that can be worn for up to two years while it gently moves your teeth into the right place.
Change Filling Colour
If you had a lot of fillings when you were younger, they were most likely made from silver amalgam. While it may be hard for others to tell, it may bother you seeing the metal colouring inside your mouth. It's possible to replace these metal fillings with white fillings, but it will depend where they are inside your mouth and if your dental professional thinks it will be the most suitable procedure.
Make sure your teeth are healthy first!
Before trying to improve the aesthetic quality of your teeth, you should ensure that everything is doing ok 'behind the scenes'. This means regular check-ups and cleanings with your dental professional so you can stay on top of any concerns that will need your attention.
If you haven't had a check-up in a while, our friendly team at Coburg Hill Oral Care will be delighted to welcome you to our clinic. Give us a call on (03) 9041 5301 to set up an appointment or feel free to drop into our clinic during opening hours.