We should be more conscious of what we do to the planet more than ever before. The oceans are clogging up with plastic. The atmosphere is getting warmer. What's more, we're throwing increasing amounts of rubbish into landfill. Sooner or later, we are going to run out of space.
Therefore, many businesses, hospitals, medical and dental services are taking steps to become more sustainable. Sustainability is a choice where people opt for less wasteful or harmful products for use during their everyday lives. Dental practices, too, are starting to follow more sustainable practices.
Coburg Hill Oral Care is striving to be more sustainable. While we will continue to offer high-quality dental services, we want to make sure that we are doing so responsibly. Therefore, we have taken the time to review and adjust much of how we support our patients with green dental practice!
We feel it's vital that you know of the changes we're making, and why. Sustainable dentistry is something which is easy to adapt to! What's more, it's likely more, and more dental clinics will follow our lead.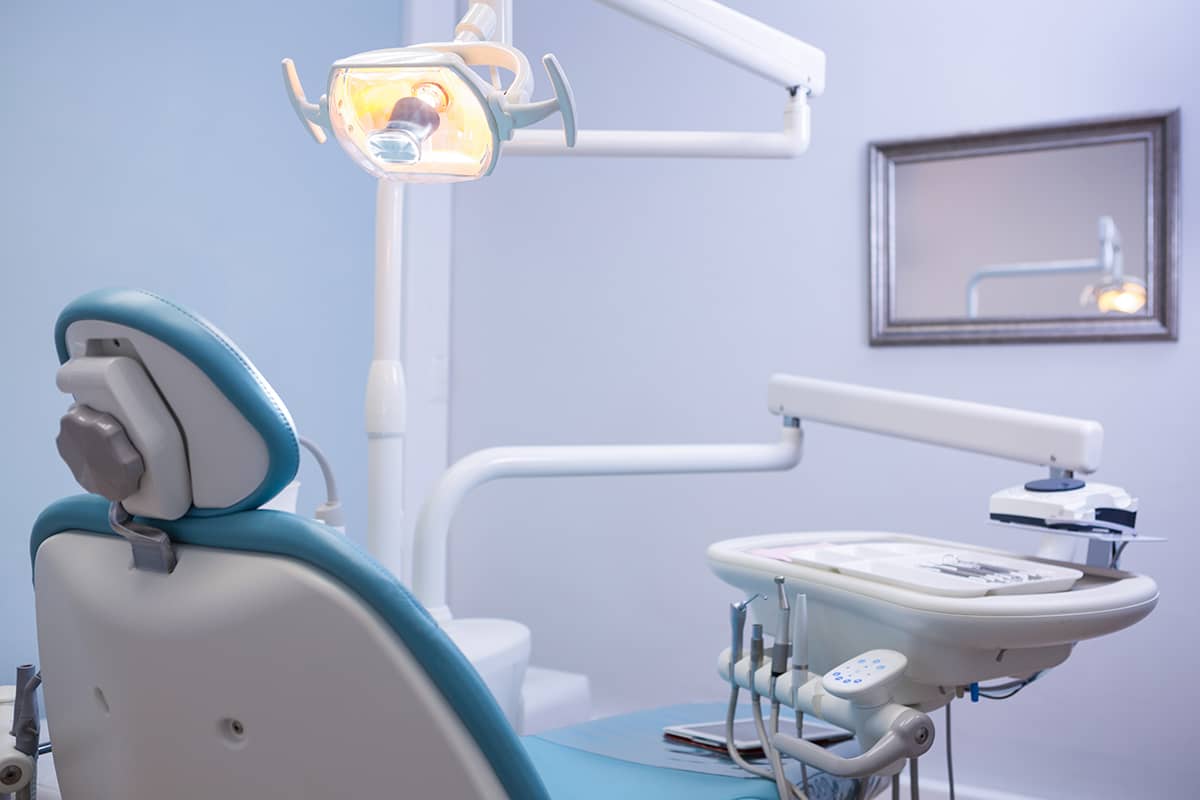 Challenges Ahead
Sustainability isn't something that's easy to achieve overnight, therefore, we all need to understand the major challenges ahead.  In dentistry and all walks of medicine, there can be a lot of waste.  From unnecessary medicine to over-travelling and single-use plastics, there are many ways we can all cut down on our carbon footprints.
One of the significant strides we are already making is to introduce recyclable products.  Thanks to groundbreaking studies, we now know that our oceans are at greater risk than ever before.
However, sustainability doesn't stop at reducing plastic.  What else can we do, as dentists, oral health therapists, and all members of the dental team, to be more responsible in everyday dental care?  How can we encourage our patients to be more responsible, too?
With these questions in mind, we've split this guide into three sections.  We'll look at steps dental care can take before, during and after patient consultation.  To be more responsible, we need to look at the bigger picture!
Sustainability Before Treatment
There are many ways we can help to cut down on carbon and wastage before dental treatment.  Here are just a few ideas which are worth thinking about.
Reducing the Number of Appointments?
One way to cut down on carbon emission is to think carefully about how to approach appointments.  Instead of attending for many short dental appointments, we can encourage patients to have longer dental appointments to have essential dental care.
Many services and businesses also can cut down on the carbon footprint by providing follow-up dental care using teledentistry.  Not only will this mean fewer cars on the road, it will mean less hassle for patients!  What's more, it means that fewer resources will be necessary.

Pushing for Prevention
All dental practitioners should encourage proper oral hygiene care!  However, by focusing more on lifestyle education, we can reduce people's need for treatment.  As a responsible business, we should think carefully about the greater good!
By encouraging prevention, we can not only help people live healthier lives, but we can also reduce dependence on dental treatment.  Therefore, less resources is wasted to treat tooth decay and gum disease that could be prevented.
Self-care is a great way to cut down on resources.  If dental treatment is not necessary, why should we waste carbon or plastic?
The Power of the Internet
By bringing appointment reminders online, as well as pre-consultations, we can cut down even more.  Think about how much paper people waste with appointment reminders!  By cutting down the need to send letters in the post, too, we'll reduce paper intake.
Thanks to the power of smartphones and the internet, booking to see dentists and oral health therapists has never been easier.  We want to continue encouraging this.
Sustainability During Treatment
Of course, there are plenty of great ways for dental procedures to grow more sustainable.  As mentioned, we are already using less plastic in our clinics.  However, there is much more we can all think about when it comes to dental treatment.
Is Sedation Necessary?
In many cases, sedation is crucial for dental care.  However, statistics show that gas used in sedation is adding to our carbon footprints.  While we're not yet at a point where a feasible alternative is in the mainstream, there are ways we can cut back.
Dental clinics should become more thoughtful when arranging dental appointments. For example, can a patient have longer dental appointments for multiple procedures? Are there ways they patients can improve their self-care and avoid harming their oral health? Having wisdom teeth removed is another perfect example how these troublesome teeth can make it easier maintain good oral hygiene.
We want to be more thoughtful.  That, after all, is what sustainability is all about.  If all dental clinics took steps to reduce the reliance on sedation, we could make a huge impact on reducing emissions.  You only have to look at the carbon statistics!
Going Biodegradable
One of the easiest ways for dental clinics to go sustainable is to remove single-use plastics.  This means reducing wrappers, rinse cups and refreshment containers.  It means no longer offering patients bottled water, but biodegradable cups and water fountains.
Reducing Amalgam Use
Amalgam is a crucial part of many dental procedures.  However, it is not readily biodegradable and healthy for the wider environment.  Therefore, some dental clinics should think carefully about how much amalgam they actually use!
Some sources suggest using a different material altogether.  For example, some greener clinics only use resin-based alternatives.  As the need for sustainable material increases, so will our need for innovation! Coburg Hill Oral Care is an amalgam-free dental practice.
Rethinking X-Rays
X-rays, of course, provide crucial support to dentists and oral health therapists.  However, they can also waste a lot of plastic!  Instead of printing x-rays on plastic sheets, we can use digital versions.  That means everything stays on-screen and minimise the use of chemicals.
In a world where we're going more digital, this seems to be a logical step forward.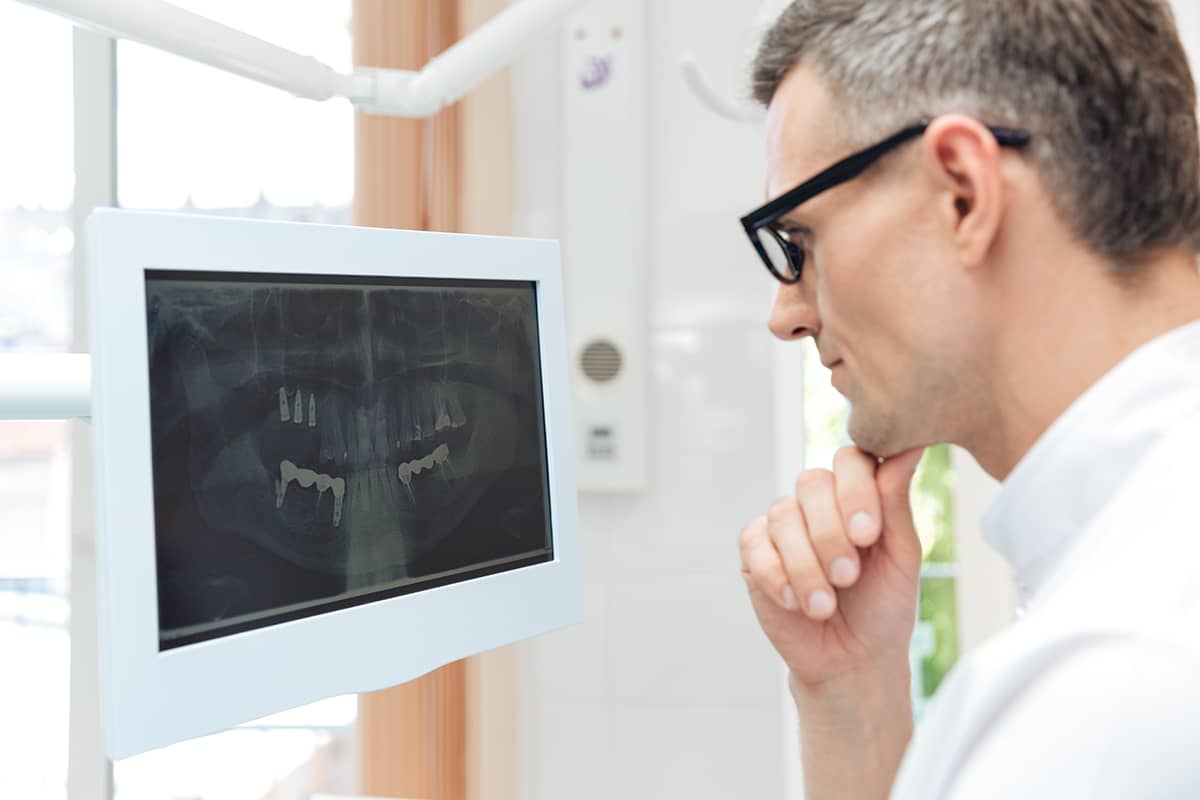 Sustainability Following Treatment
We should also be careful with what we waste after treatment takes place.  Again, sustainable aftercare could be as simple as encouraging prevention.  The more unnecessary appointments that are made, the more we end up wasting!
Taking Care with Medicine
Medicine wastage is a huge problem.  Unnecessary medicine can waste plastic and paper alike!  What's more, antibiotic resistance is a worrying factor because our bodies are getting used to some of our most advanced medicines.
Therefore, in time, they may no longer be effective!  A more responsible approach, therefore, would be to think carefully about if medicine is required after treatment.  Does a patient really need a course of antibiotics for a mild toothache?  What are some provable alternative therapies?
Self-Care After Care
There should also be more focus on self-care after treatment.  Rather than waste time and carbon going to and from clinics, why not encourage visitors to look after themselves?  Clinics can offer helpful advice and guidance so that people know how to care for themselves.
This might include teaching patients about dental emergencies.  What does a genuine emergency look like?  When should you call for help?  How can you manage pain at home?
Of course, in some cases of dental pain, extra treatment is necessary.  But, let's consider unnecessary repeat visits.  Can we cut down on them?

Responsible Rubbish
One of the most obvious ways we can be more sustainable is by thinking about how we throw items away.  Are we recycling enough?  If we need to use plastic, do we have a specific recycling bin?  If not, why not?
The world's landfill is rising.  Many dental clinics can help to fight this problem by carefully splitting their rubbish up.  They can even encourage patients to use specific bins for plastics and card, too!
Rethinking Referrals
Finally, let's think about patient referrals.  How often, as a patient, have you been referred to other clinics?  Has it always been necessary?
As responsible health professionals, we want to rethink how often we refer patients.  Can we treat more people in-house?  What can we do to prevent adding more cars to the roads?
Not only do we need to cut down on appointment cards, we need to cut down on appointments!  This will not only benefit patients but also our impact on the world around us.
Conclusion
Are dental clinics doing enough to be sustainable?  Possibly not. Therefore, we need to all start thinking carefully about what we do every day.  We can all make a difference.
As responsible dental practitioners, we also want to educate our visitors.  You will no longer find single-use plastics at Coburg Hill Oral Care.  What's more, we will be taking more strides to reduce carbon, electricity and chemical waste in the months to come.
Want to know more about our work or our green dental practice?  Please make sure to read our wider resources for more information and advice.